How to start investing in art
Have you considered investing in art? Though most art lovers are aware of the fact that art can be a valuable investment asset, many of them struggle to find entry into the art market. New collectors are often overwhelmed by the buzz at the renowned auction houses like Sotheby's and Christie's and the huge variety of artwork collections displayed at art galleries. Still, the idea of investing in art is intriguing. Art can be a tangible asset, if purchased in a strategic way. Take a look at our art investment guide and get your insights into the world of art market professionals. Discover the best ways to start investing in art and turn your collection into a profitable asset.
Is art a good investment?
The most common myth about art investment is that only high-net-worth individuals, who possess investable assets of US$1 million or more, can afford it. Many people also tend to think that similar to the stock market entering the art market requires a deep knowledge of the matter. Some of the younger art lovers even find visiting major art galleries while actually looking for an affordable investment piece intimidating.
To tell the truth, you can find potentially lucrative art ventures with a bit of research and knowledge. It does not need to be a Picasso, right?
According to the The New York Times several representative art market reports stated that the internet keeps speeding up the art market growth. It's easier than ever to collect information on available artworks and to make contact to the art advisors and curators of your choice. Even established art collectors are becoming increasingly comfortable browsing and buying art online.
If you are wondering if art is a good investment, take a look into the statistics. According to Art Market Report by Art Basel the price of art has risen more than 1.000% in the last 40 years. The Affordable Art Report by Artprice also determines that the number of sales records in the affordable segment under 1.000,- $ also keeps growing. Even with a small budget under 500,- $ you can invest in highly valuable unique works on paper e.g. drawings or limited edition prints and even find some hidden treasures among paintings and sculptures.You can even find original art by famous artists like Picasso or Monet thanks in a lower price range thanks to their prints.
Still, if you would like to invest smart, it is worth it to broaden your view and draw your attention to the uprising talents. It's kind of fascinating to browse new collections and to dig in the niches and to discover what might be coming, isn't it? Contemporary and emerging art mirrors the modern society but it also reflects our personalities as individuals. Your own first impression is probably exactly the one that corresponds with thousands of others. So keep going!
How to find the best art for investment
Whether you tend to invest by buying shares from an art fund, start an art collection (without robbing a bank) or to purchase an original piece with a small portion of your wealth as a way to enliven your home or office, start with collecting information. Educate yourself and set your own art investment goals that work with your budget and your returns horizon.
According to the Hiscox Art Online Art Trade Report the highest percentage of artworks sold via auctions or online are paintings. Still, there are many types of art that a new investor might take into consideration. A professional art gallery or platform usually offers a variety of media and covers a choice of styles and techniques in each one.
Your first investment partner should be focussed on original art and offer a curated portfolio that includes painting, drawing, photography, sculpture, and prints. There are more types and subtypes of art that you might be interested in like video or digital art. To find the gems among those research a modern gallery appealing to you in it's overall alignment and keep a curious eye on the development of the style you prefer for a while. Is your digital art star accepted in the market or do his or her works lead to heated discussions among traditionalists?
As you are reading an art investment article you probably aware of the fact that the background of the creator is important as well. Is it an artist or rather a crafts person or a digital expert who turned to art?
The core question, however, is how to find the emerging talents and collect them before prices rise?
1. Research your favourite artists
Art investment goes along with a passion for art. The pieces you are going to invest should also provide you with non-monetary values and the pride of owning them. Does an artwork boost your creativity, sparks your living or working space with inspiration or mirrors your political view?
Use the web and social media to discover artists whose works resonate with your taste and beliefs. Take a look at the backstory of your favourite artists, but also research their education, previous exhibitions and awards. Are works by your favorite artists already represented in an art collection or exhibited in a museum? Great, this is also a strong indicator that they will gain in value in the future.
The easiest way to research the artist's background is to visit the gallery website where the works are displayed. At ARTPIQ every artist has his or her own artist's profile that includes the most relevant CV facts and personal details on his or her education, career and artistic vision. In case you would like to have a deeper understanding of a certain work or meet the artists in person, do not hesitate to contact us. A short request can save you hours of browsing the web.
2. Make sure the artwork is an original
According to the Hiscox Online Art Trade Report one of the main concerns of the online art buyers was authenticity. When you put your carefully selected work into your shopping cart, check if can be certified.
The certificate should be signed by the artist or the person who issued it on behalf of the artist. It should also include details of the past and current artwork owner. Please note that this information usually only appears on the paper certificates and not online at the discretion of the individual who issues it. Proving this is not difficult if the artist is still alive. If you plan to invest in an older work by an already deceased artist, it would be more advantageous to obtain a certificate of authenticity from an expert.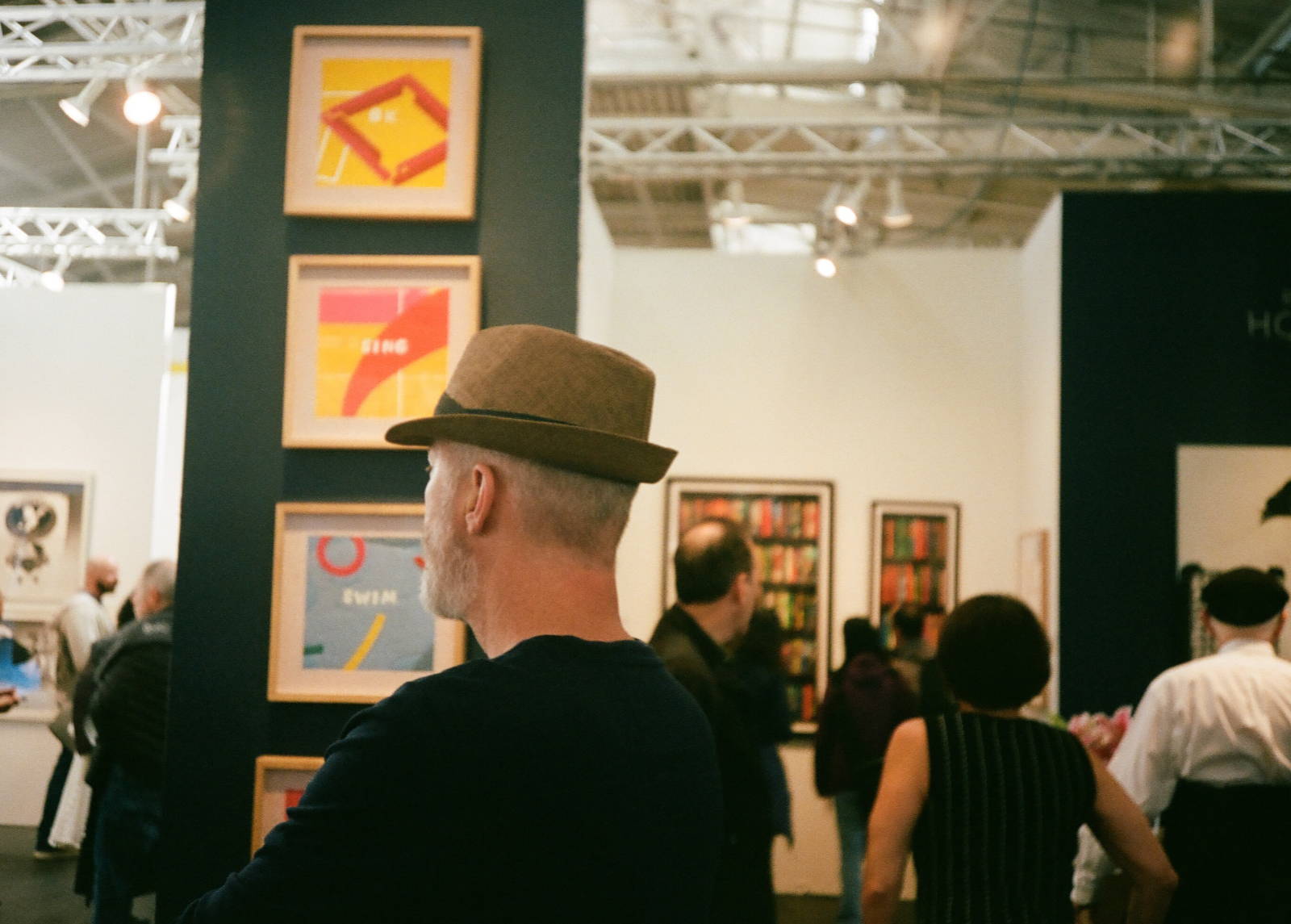 3. Find the right gallery
There are many different art galleries. However, according to the Art Basel and UBS Global Market Report 2019 the number of gallery closures per year is five times higher than the number of openings. If you are looking for rather affordable art investment, also research the reputation the gallery.
Check if you prefered gallery operates locally or globally, what are it's core values and goals as an art company, for example does it represent and support artists? Does the gallery host exhibitions and other events where you could meet the curators and the artists face to face?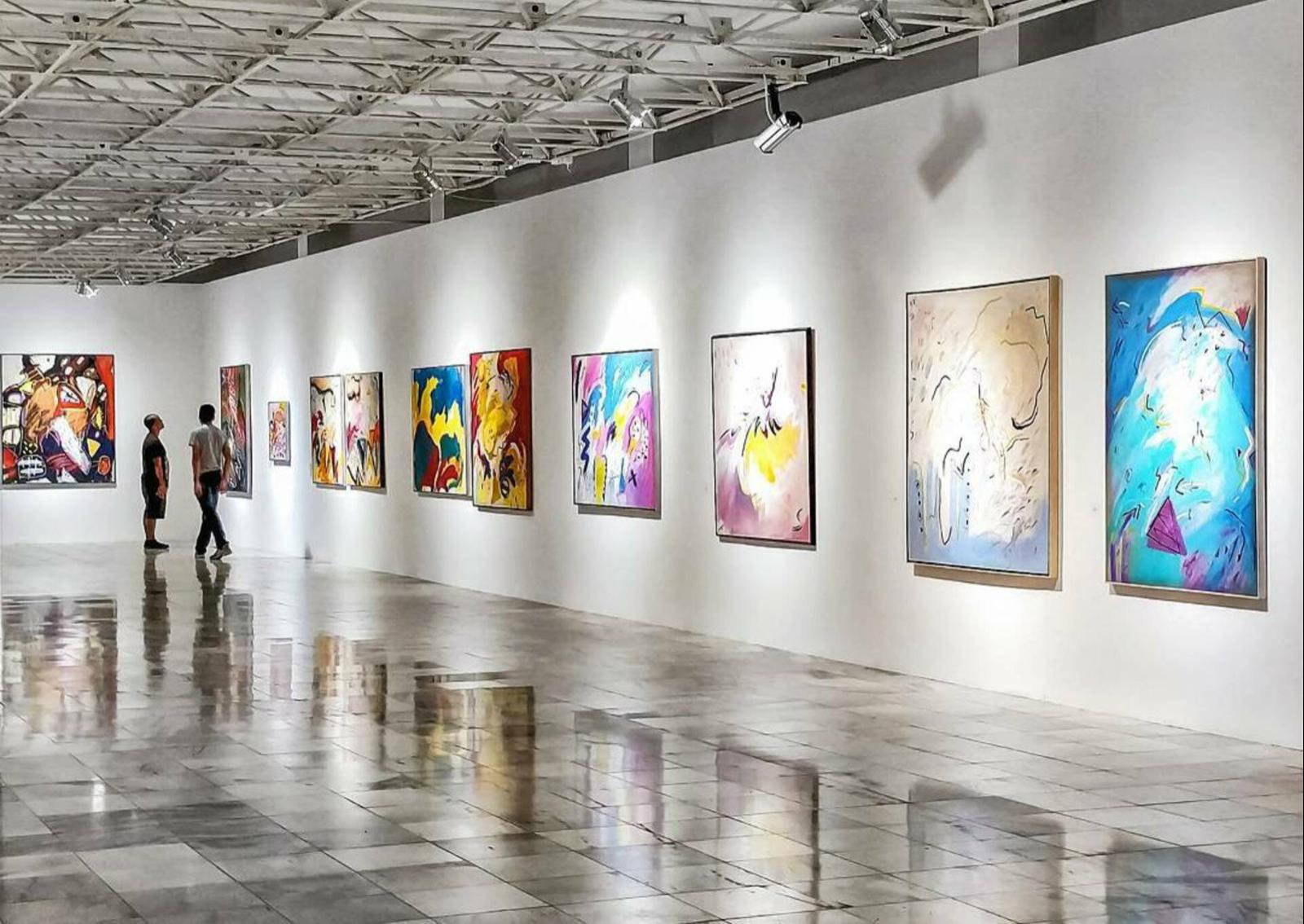 The question where to invest in art is as important as how to do it. Would you rather bid at an auction or do you prefer to evaluate artworks available at your set price range? Would you like to purchase your investment pieces directly or would a professional art advisory be quite helpful? Before making the decision where to invest, weight your budget and summarize your options. If you are new to the art market, get in touch with an art advisor and curator. Even if you choose another gallery or platform for your first purchase, broaden your network and gain knowledge along the way.
If you are into the thrill of an art auction, make sure not to get lost in the game. The tension might rise quickly especially when several bidders are involved and the time is running up. Before bidding higher and higher, consider the works price, value and condition. Does the work correspond with your collector or investor strategy? You should also try to visit not only the well-known auctions in your area but also the smaller ones. The easiest way to find the art auctions near you is searching the internet and the local newspapers. Some of the major auction houses also offer online access to some of their events including the option to participate in the bidding.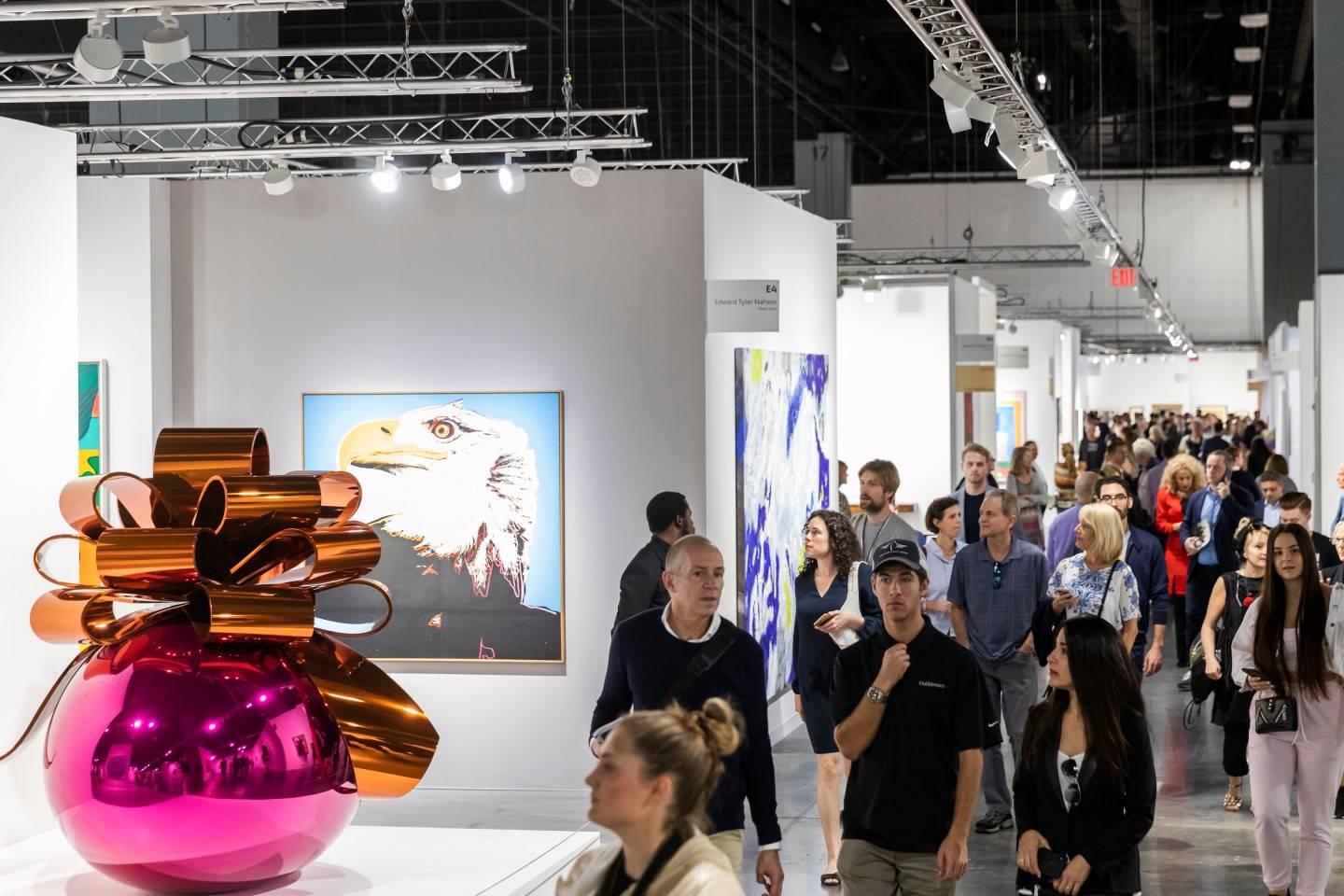 Art Basel in Miami Beach © Art Basel
In comparison to an auction an art fair is a great place for discovering art and networking. You can discuss current art market trends with art experts, have a chat with other art lovers or simply enjoy the day by strolling around. As new investor it's also a good opportunity to compare prices and to check whether you can also purchase your spotted highlights later when you are back at home. Research the internet and the press for the art fairs of your choice and mark the dates in your calendar.
Generally speaking a gallery, physical or online, offers you more time to view or browse artworks than an auction or an art fair. You can even discover new artworks at set prices and weight your investment options in the comfortable environment of your home any time of the day.
Keep in mind to do some research on the gallery as well. Does a gallery have a focus on the primary or the secondary market? Does it represent certain artists and help them grow? Or is the focal point of the gallery reselling artworks without any contact to the creators? Which approach suits your investment strategy best? Then, you are ready to make your move!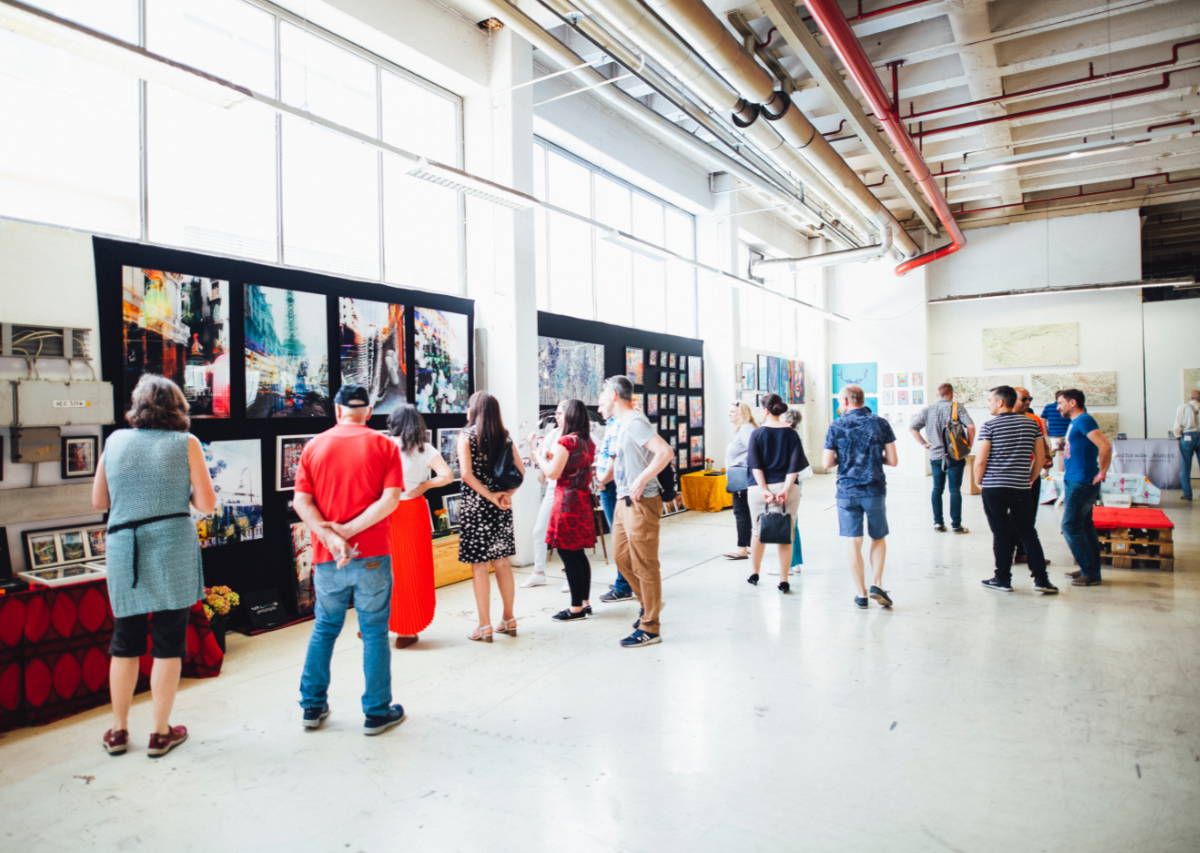 Today it's easier than ever to invest in art. The overall market is in the transition process from offline to online and will probably develop into a mixture of both due to the fact that the art scene is shaped by people, not algorithms. Although there is no guarantee that every artwork you purchase will appreciate in value, art can be an extremely lucrative investment comparable to real estate. You should be able to hold your cherished investment and to observe the critical rating factors for a while.
The best strategy to become a successful art investor is to educate yourself. Visit museums, galleries, auctions and do your own research. Give yourself time to weight your options. Would you like to start an art collection, to purchase one larger scale work or to create a one of a kind living space by investing in several pieces and different styles?
Investing in art roots in your passion for it. Stay emotional but also leverage your investor's skills. If you are interested in the investment side of collecting art, adding works by emerging artists to your investor portfolio is a great idea.
As an innovative art gallery we introduce emerging artists from the best art schools whose works show strong potential to increase in value to the art collectors, investors and new art buyers who are looking for extraordinary original pieces.
If you would like to discuss your art investment goals and priorities, please contact us via info@artpiq.net