How to discover the most promising art while traveling
From Brazil to China - you'd like to discover the best cities for contemporary art while traveling around the globe? We've had a good look at where there's the biggest art buzz. Here's a list of the 10 best cities to visit worldwide when your hunger for art is getting just a little bit too big.
Not surprisingly London has made it to the top of our list of the best cities for contemporary art. The visual richness of the city makes it one of the most vibrant art places. No matter if you're into old masters or emerging art - London has it all for you. Not only are some of the most established museums worldwide located in London such as the National Gallery, the Royal Academy of Arts or the Victoria and Albert Museum, but also some of the most progressive contemporary art institutions like Tate Modern, or the ICA: Institute of Contemporary Arts. The best thing about visiting London if you're an arts enthusiast: most of the public institutions offer free entry to their permanent collections!

If you'd like to purchase a contemporary work for your home - visit some of the world's most esteemed galleries like David Zwirner - all located within short walking-distance from Green Park or Oxford Circus tube station. Or step out of the centre and visit excellent contemporary art exhibitions at the South London Gallery, White Cube Gallery in Bermondsey and go see some of London's best street art in Brixton.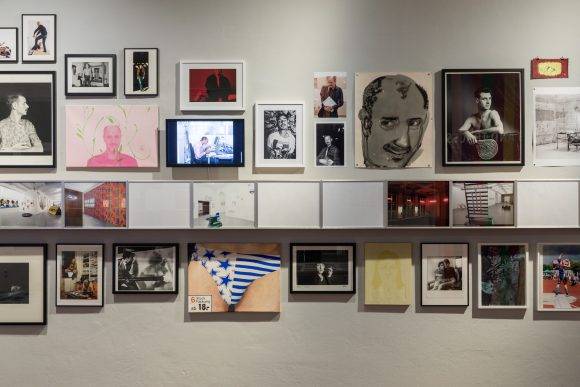 Installation view in the exhibition TIES, TALES AND TRACES. Dedicated to Frank Wagner, Independent Curator (1958–2016), KW Institute for Contemporary Art, Berlin, 2019
Foto: Frank Sperling
You're looking for ways to create a unique & individual living space but you don't have an extravagant budget? A seemingly easy solution for many is buying posters or affordable prints - and hip poster retailers come in crowds these days. Is it really worth it though spending your money on mass-produced pieces which after a couple of years will fade in colour and be chucked in the bin? Probably not. Rather than spending money on a bunch of printed paper that will never have the chance to grow in value, we recommend to invest in one original eye-catcher piece.
Our hottest tip for an artsy visit in Berlin: The Boros collection that was privately established by Karen and Christian Boros in a World War II era Bunker. The special architecture of the Bunker together with the highest-quality contemporary artworks will easily capture your imagination. For more contemporary art visit the progressive exhibitions at KW Institute for Contemporary Art and Hamburger Bahnhof or enjoy the amazing view of Berlin city from KINDL - a center for contemporary art located in a former brewery.
If contemporary isn't your cup of tea, there's plenty of other options, too. Visit the city's Museum Island including five museums where you can find anything from Egyptian archaeology and ancient coins to art of the 19th century at the Neues Museum.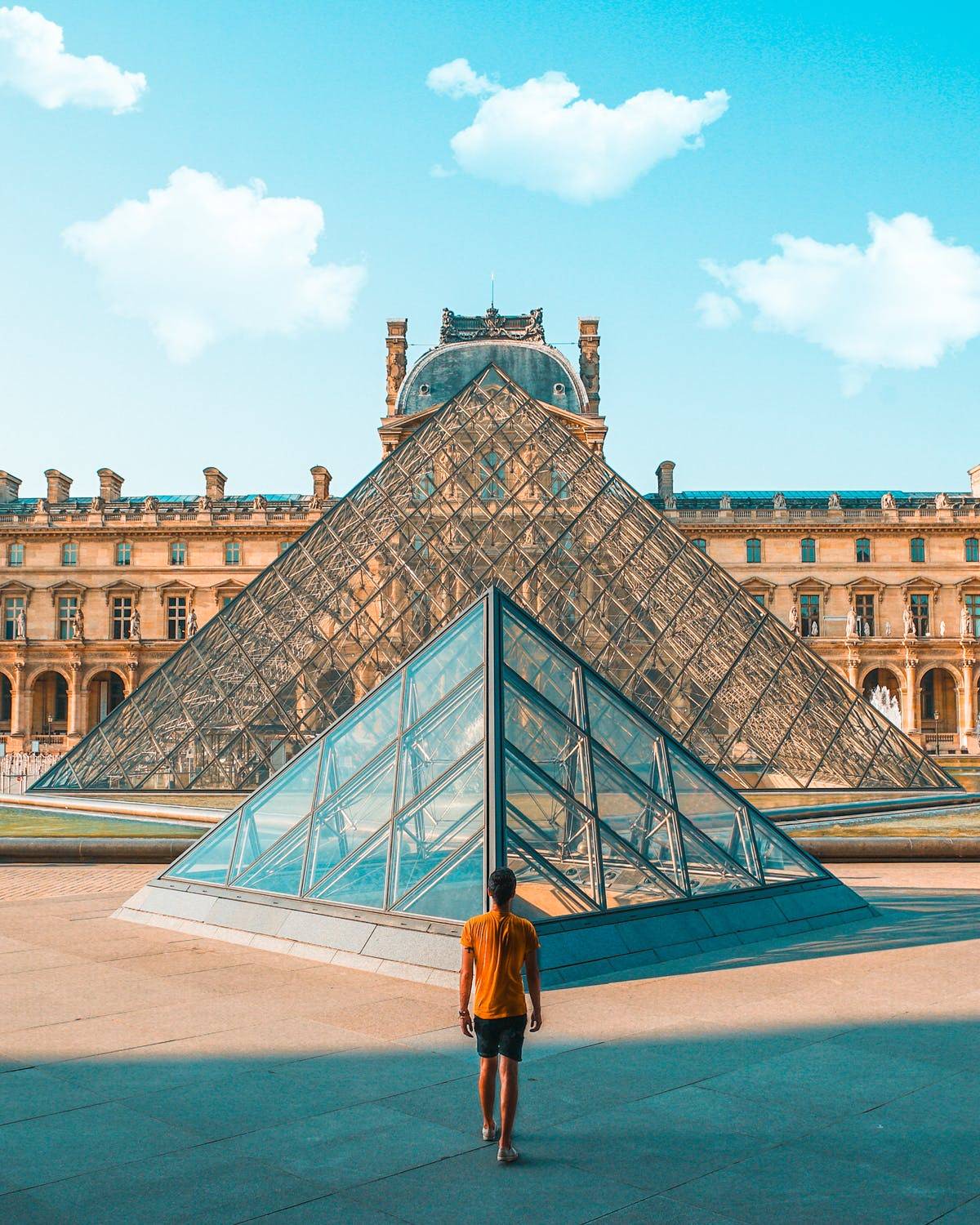 We don't even know where to start when it comes to the art scene in Paris. Obviously, you will find some of the world's most renowned artworks here such as Da Vinci's Mona Lisa at the Louvre or Van Gogh's Self-Portrait from 1889 at the Musée d'Orsay - both must-sees. For more impressionism head over to the Marmottan-Claude Monet museum in the city's 16th arrondissement. The museum consists of multiple private collections and is located in a beautiful urban villa from the 19th century.
Although the city is known for its unbeatable classics you will also find a great array of contemporary art institutions in Paris that overflow with some of the world's most outstanding collections and temporary exhibitions. Our favourite here is definitely the Vuitton Foundation with its breath-taking Frank Gehry architecture as well as Palais de Tokyo, a beautiful space hosting very avant-garde and oftentimes abstract exhibitions.
Each October you also have the chance to visit one of the world's top art fairs FIAC that Paris hosts once a year offering a temporary home for the stands of renowned galleries such as Emmanuel Perrotin or Thaddaeus Ropac. One of 2018's fair highlights was an enormous sculpture made out of spray-painted tree-limbs by German artist Katharina Grosse which was presented at the Gagosian booth.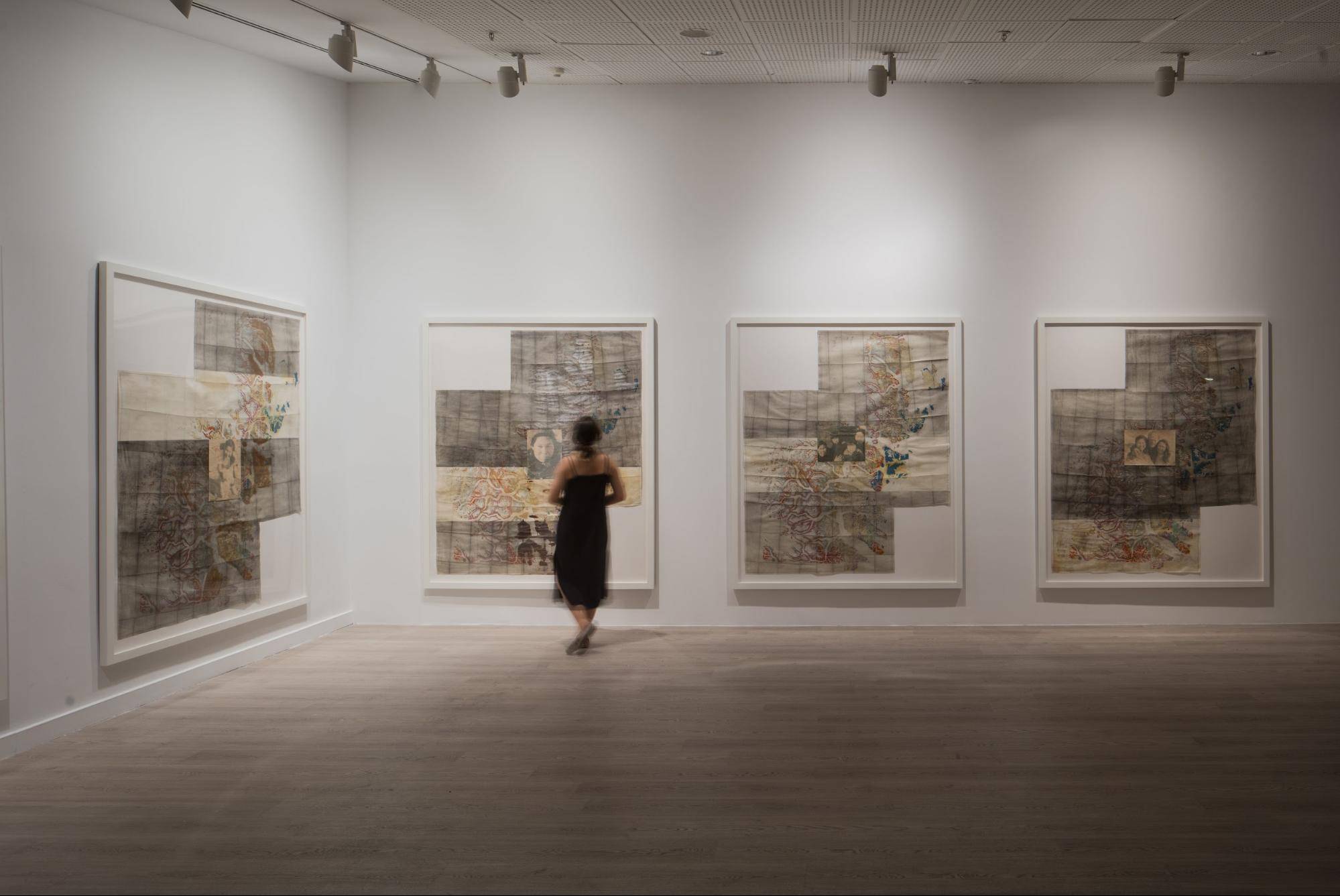 16th Istanbul Biennial, Pera Museum, Pia Arke, Photo by: David Levene
A more uncommon city is taking up the 4th place in our list. With its unique position between the East and the West Istanbul provides fertile ground for contemporary art to blossom.

Not only Istanbul's major fair Contemporary Istanbul is luring art lovers to the city, but also the praised Istanbul Biennial. After years of economic depression and the combat of free speech since Erdogan's governance in 2016 most of the cosmopolitan art convoy had sadly turned the city its back. With the opening of this year's Biennial on September 14th however, a vitalisation of the scene has been noticed by many as high-profile collectors and curators visited again in higher numbers. This year's Biennial that was curated by Nicolas Bourriaud features works by over 50 artists focusing on the environment for its 16th edition. Definitely an outstanding city to visit for contemporary art!
No list about the best cities for contemporary art would be complete without New York City - the arguable contemporary art world capital. Not only is the city home to more art institutions than any other city in the world. Also its economic power within the art market is difficult to excel.

If you're visiting New York in spring don't forget to drop by two of the world's most important art fairs, Frieze in May and the Armory Show in March which are open to the public on most days. All year round you're welcome to enjoy some of the most established institutions for contemporary art and New York must sees such as the legendary MoMA, the Guggenheim Museum on the upper east side as well as the Whitney Museum of American Art. For forward-looking exhibitions and more emerging art we recommend the New Museum which was founded by Marcia Tucker in 1977 on Manhattan's Lower East Side and the MoMA PS1 with its programme of exhibitions, performances and the Young Architects Program. Located in the Long Island City neighborhood in Queens the MoMA PS1 is one of the largest institutions featuring only contemporary art in the US.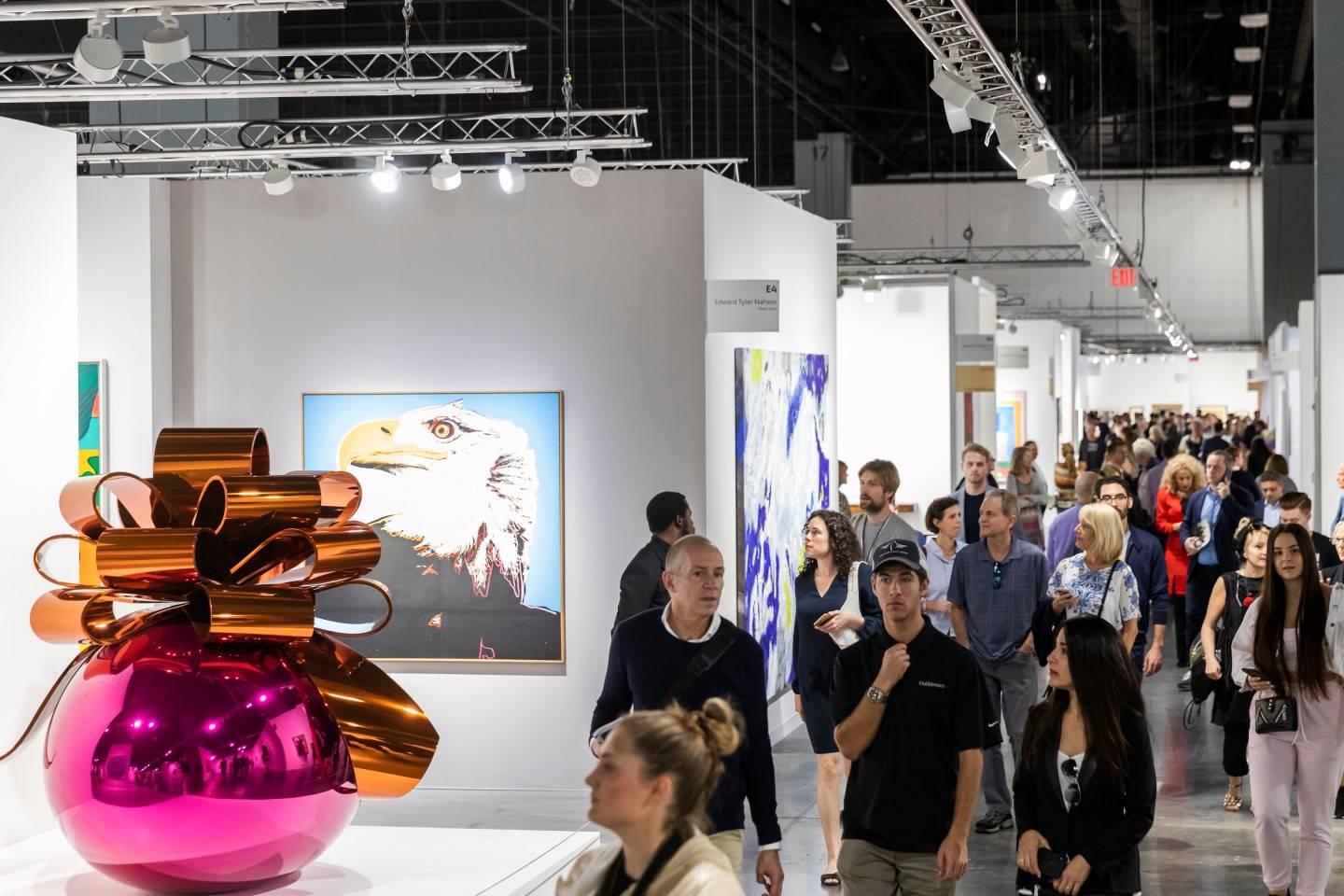 Art Basel in Miami Beach © Art Basel
Tropical temperatures, white sandy beaches, Art Deco architecture and shiny cars en masse are the first things that come to mind when thinking about Miami. The city is however not only a paradise for lovers of the Cuban flair but also for contemporary art geeks. In terms of the market the city functions as a doorway to South America prominently led by Art Basel in Miami Beach - arguably the most decadent art fair worldwide. Every year in September the city is flooded with extravagant parties, private jets and multi-million dollar artworks. But totally okay if you're not part of the creme de la creme - you can just visit to watch the colourful goings-on and if you'd like to find a more affordable art piece head over to the multitude of smaller satellite fairs surrounding Art Basel Miami such as SCOPE Miami Beach.

If you're not in Miami in December don't worry - the city has more artsy treats to offer. Visit the private collections of Don & Mera Rubell and Ella Fonatals-Cisneros giving public access to a range of work from modern to emerging. Or stop by Wynwood district, Miami's street art hub known for its many colourful murals. While discovering the outdoor museum Wynwood Walls presenting large-scale art by famous street artists or the funky galleries in the district don't forget to stop at one of the converted warehouses for a craft beer.
Home to art fairs like Art Los Angeles and Frieze Los Angeles, the city attracts floods of art lovers. Recently, many artists have been making themselves at home in the city of Angels which has caught the art world's attention. In 2015 a number of important galleries such as Maccarone, Sprüth Magers and Hauser & Wirth opened branches in the city - the same year that Eli and Edythe Broad inaugurated their contemporary art museum The Broad in Downtown Los Angeles. The museum offers free admission to its permanent galleries and not only scores high with its exhibitions but also its diverse public programming.
Obviously, MOCA should be on your schedule as well. The museum's collection as well as exhibitions mainly include American and European contemporary art that was created after 1940. Since its foundation, the museums programme has been based on a multi-disciplinary approach to contemporary art.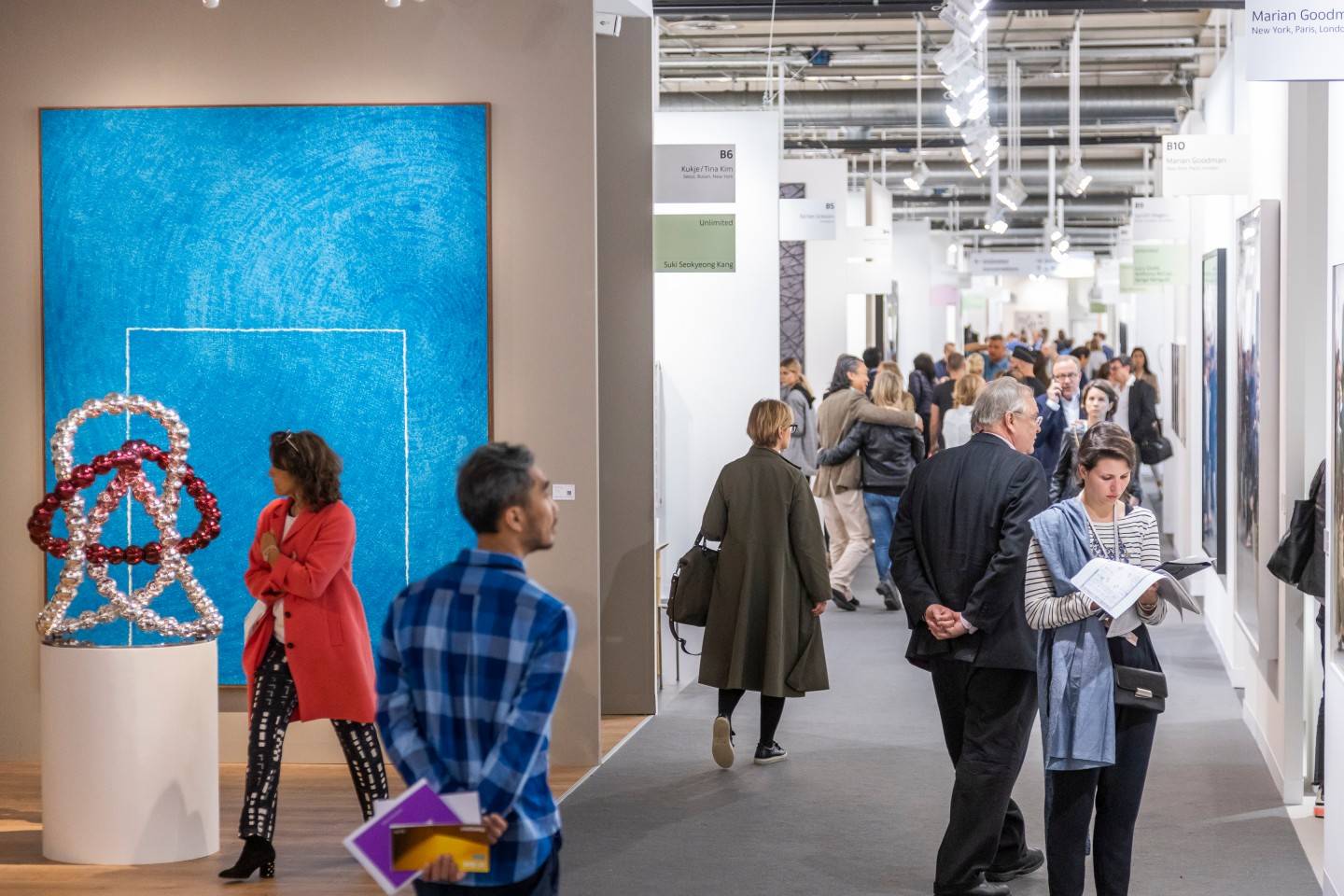 Art Basel in Basel 2019 © Art Basel
If you're in Basel definitely also pay a visit to Zurich and vice versa - both cities are just an hour-long commute away from each other and have excellent contemporary art for you in store. In June you won't come around to visit the absolute focal point of the art world - the annual Art Basel in Basel. And pssst, don't miss the Zurich art weekend ahead of Art Basel!

Other top locations for contemporary art in both Swiss cities: Kunsthalle Basel, Kunsthalle Zurich and Foundation Beyeler in Riehen near Basel. Embedded in the Berowerpark the foundation's architecture features a glazed façade beautifully looking out onto the fields and vines covering the Tüllinger Hills. Highlights of the collection include works by Pablo Picasso, Claude Monet, Paul Cézanne, Andy Warhol, Roy Lichtenstein and Francis Bacon. However, the collection is expanding to more contemporary works by Louise Bourgeois, Wolfgang Tillmans and Christo & Jeanne-Claude.
Hong Kong rightly holds a place in our list of the best cities for contemporary art. With the opening of Christie's and Sotheby's branches in 2010 & 2012 together with Art Basel's purchase of ART HK a year later marked Hong Kong's initiation as one of the big city players of the art market. Not to mention a number of accompanying fairs alongside Art Basel HK such as the Asia Contemporary Art Show, Art Central and the Affordable Art Fair. Since then many blue-chip galleries such as Simon Lee followed to open in Asia's economic hub.

Contemporary art is written with a capital letter here. Museums such as the M+ currently under construction are being developed at an incredible pace. But already at present there are many places to visit for art lovers: Tai Kwun Contemporary is the contemporary art programming division of Tai Kwun Centre for Heritage and Arts dedicated to exhibiting contemporary art and programmes to expand Hong Kong's cultural discourse. If you are up for spending the day strolling around the city and discovering some art along the way, Hong Kong's gallery districts H Queen, Wong Chuk Hang and Hollywood Road are the perfect fit for you.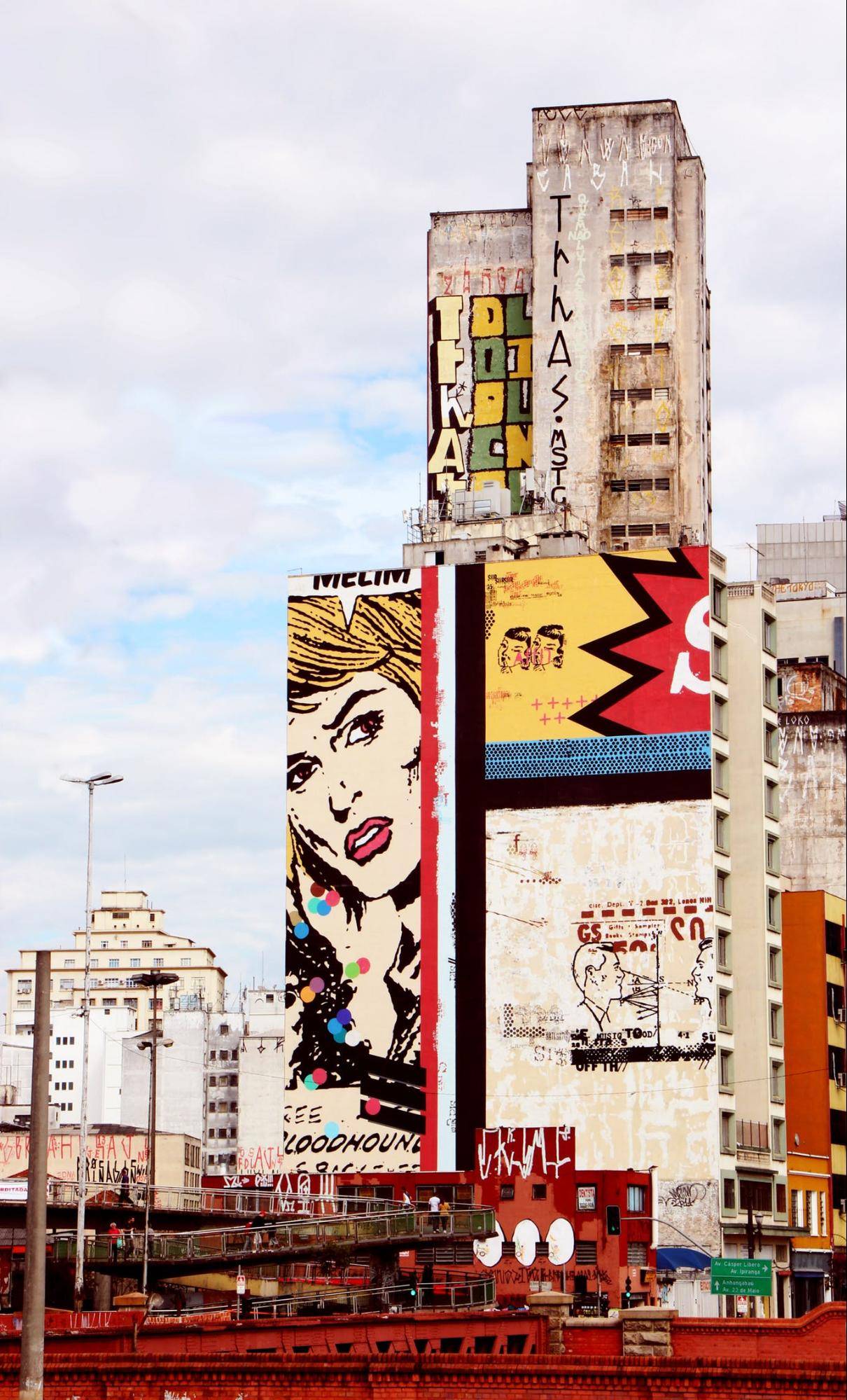 Last but not least - if you have one day in Sao Paulo to discover its contemporary art we recommend to start with the Museu de Arte de Sao Paulo, said to even be able to put up with Tate Modern when it comes to the richness of its collections. Next, head over to Galeria Choque Cultural - a gallery founded in 2004 that has grown in recognition for its diverse displays of urban as well as contemporary art. Not to miss either is the Instituto Cultural Tomie Ohtake, designed with the purpose of showcasing national as well as international art, design and architecture. If you'd like to discover some local contemporary art definitely stop at the Baro Galeria exhibiting established as well as more emerging contemporary artists from Brazil.
For all street art fans: Beco do Batman should ring a bell. The area has received its nickname from a graffiti piece of the DC Comics character Batman which was painted on one of the walls in the 80s. Here you'll find many stunning pieces of urban art on a paved alley in the district of Vila Madalena that will inspire you with their colourful vibrancy - definitely one of the best cities for contemporary art